Client
Barré Group, Singapore
I did
Responsive Web Design / Graphic Design / Email Newsletter Design
I used
WordPress / HTML / CSS / Illustrator / Photoshop / MailChimp
Overview
We volunteered to redesign the website for Barré Group as they were having some problems with their existing website. We also helped them to redesign their email newsletter layout.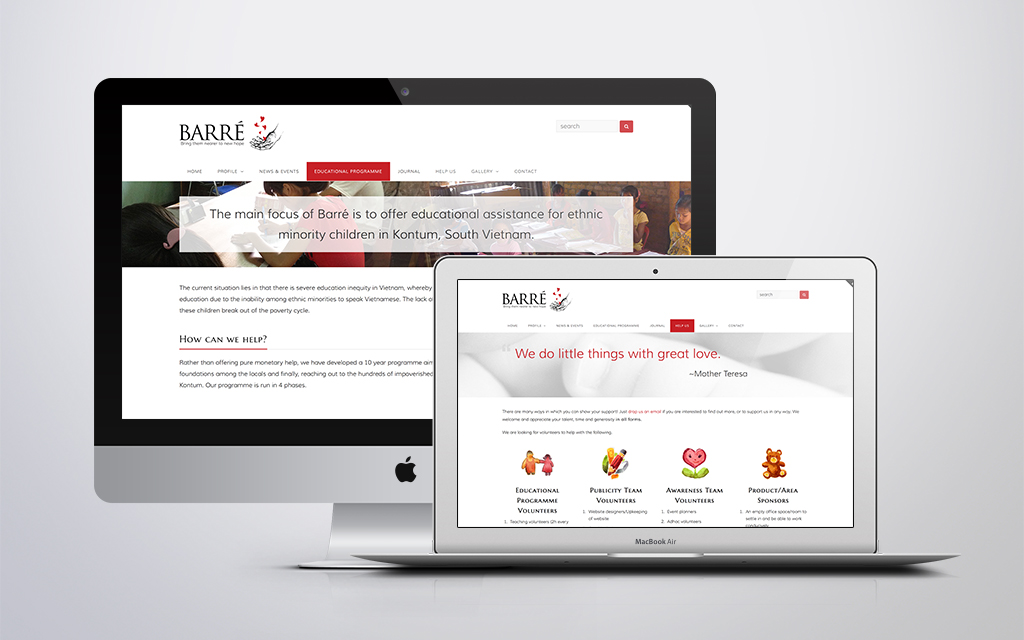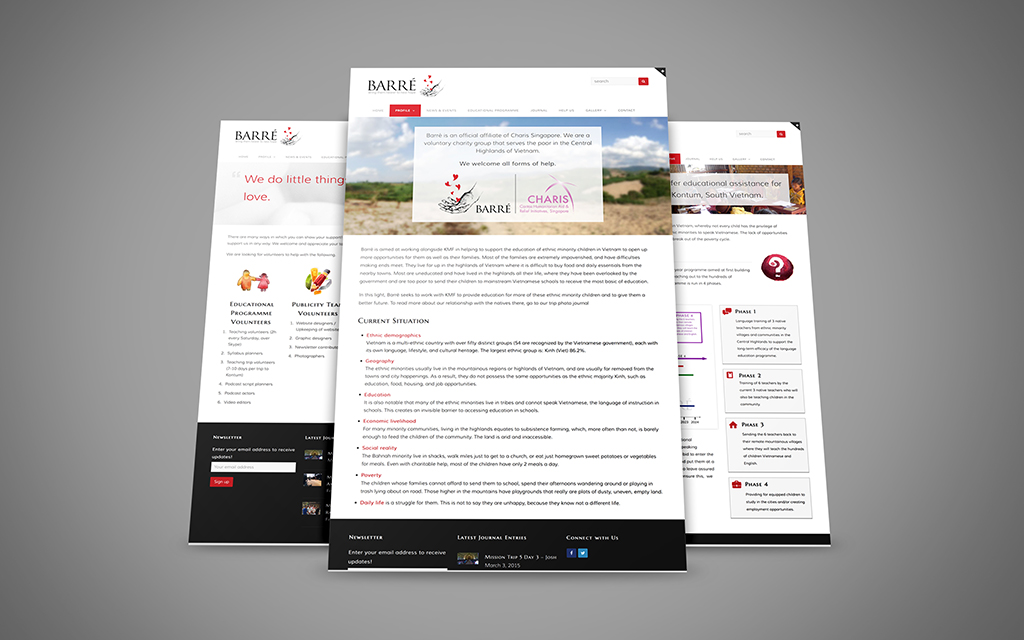 Kaye has been such a wonderful blessing and more for my team! As a small volunteer organisation, it is not easy finding willing help, but Kaye understands and supports us completely, helping us pro bono, and going above and beyond to exceed our expectations to ensure that everything looks amazing.
I truly was not expecting such efficient, passionate and dedicated service, but Kaye surprises me every time and always makes me feel so blessed and grateful to have the opportunity to work with her.
Thank you, Kaye, from the bottom of my heart, for being the gifted, lovely person you are and for being so willing to help us and making our website a dream come true.
Amanda Felise
Barré Group