Horan Global Logo x Web Design
Client
The Horan Group, Singapore
I did
Responsive Web Design / Graphic Design / Mailchimp Integration
I used
Illustrator / Photoshop / WordPress / Mailchimp
Overview
Jane wanted the logo for Horan Global to be similar to The Horan Group, her other brand.
Logo Concept
The concept behind the logo is: The letter "h" is formed by the negative space (white) in the circle, which also looks like a river flowing through a globe. It represents movement and flow.
The letter "g" makes up the other half of the globe (green portion). Orange and green were chosen to be consistent with The Horan Group's logo (which was not designed by us).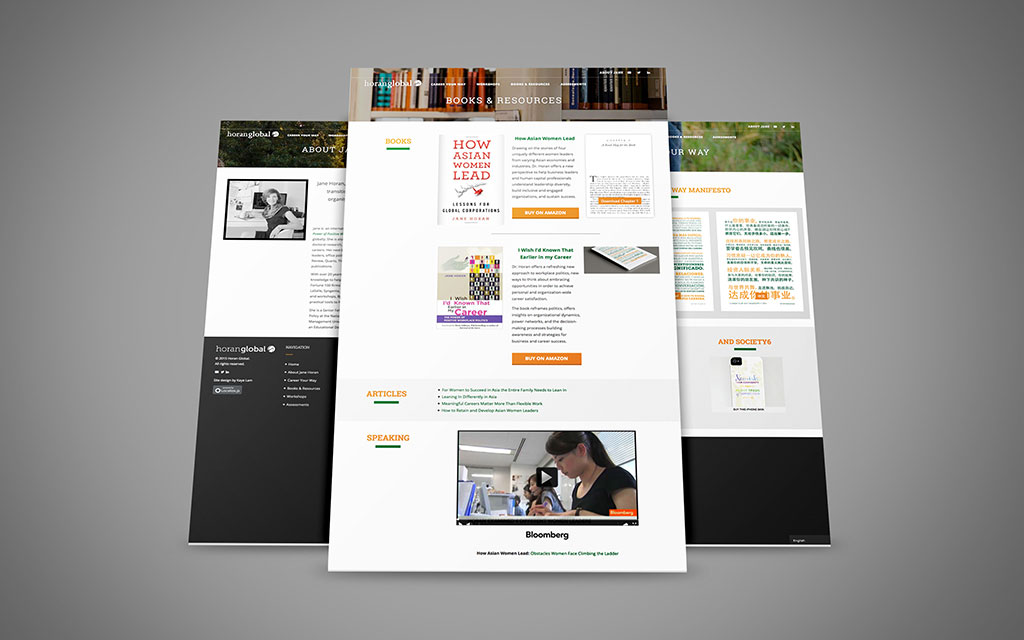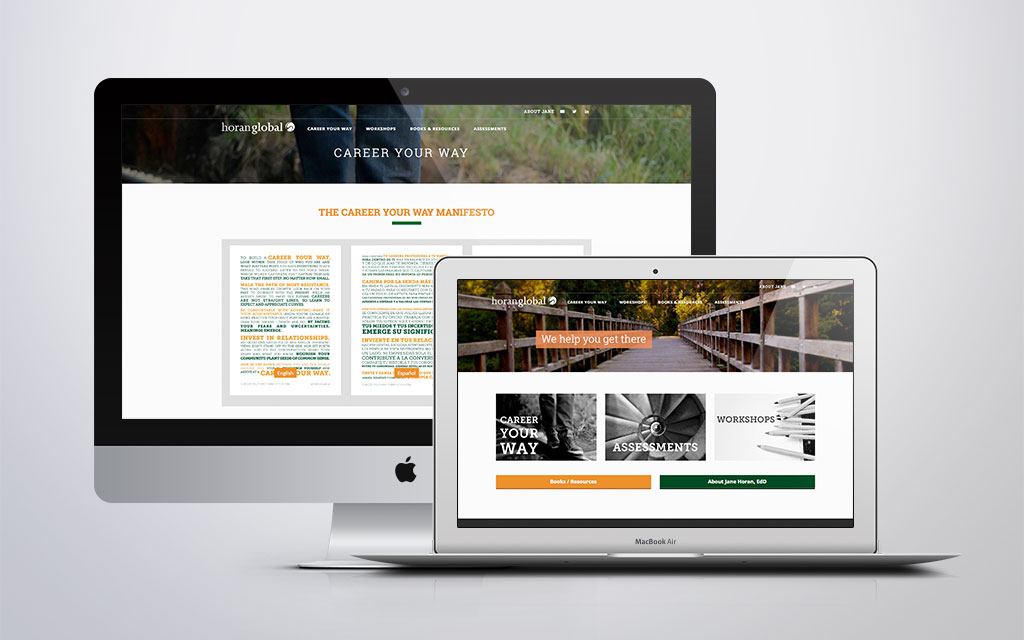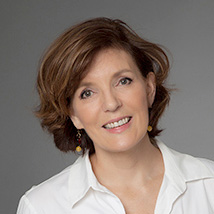 Kaye's not only one of the best graphic artist I've worked with, she's a gifted artist with a unique ability to really understand customer needs. A delight to work with, incredibly responsive and knows web designs from the visual look and feel to functionality.
Professional, creative, and highly attentive all in one! Kaye meets and exceeds expectations – all the time!
Jane Horan
The Horan Group & Horan Global