Client
Presco Scaffolding, Singapore
I did
Responsive Web Design / Hosting Set Up / Email Account Migration
I used
WordPress / Illustrator / Photoshop
Overview
As part of a rebranding exercise, we worked with Shermeen of OuterEdit to design the website for Presco Scaffolding.
Presco did not have a website despite having been in business for more than 30 years, so we designed a new website for them based on the brief provided by Shermeen.
**NOTE** Presco Scaffolding is now known as KYC Scaffolding, and the previous Presco website is no longer online.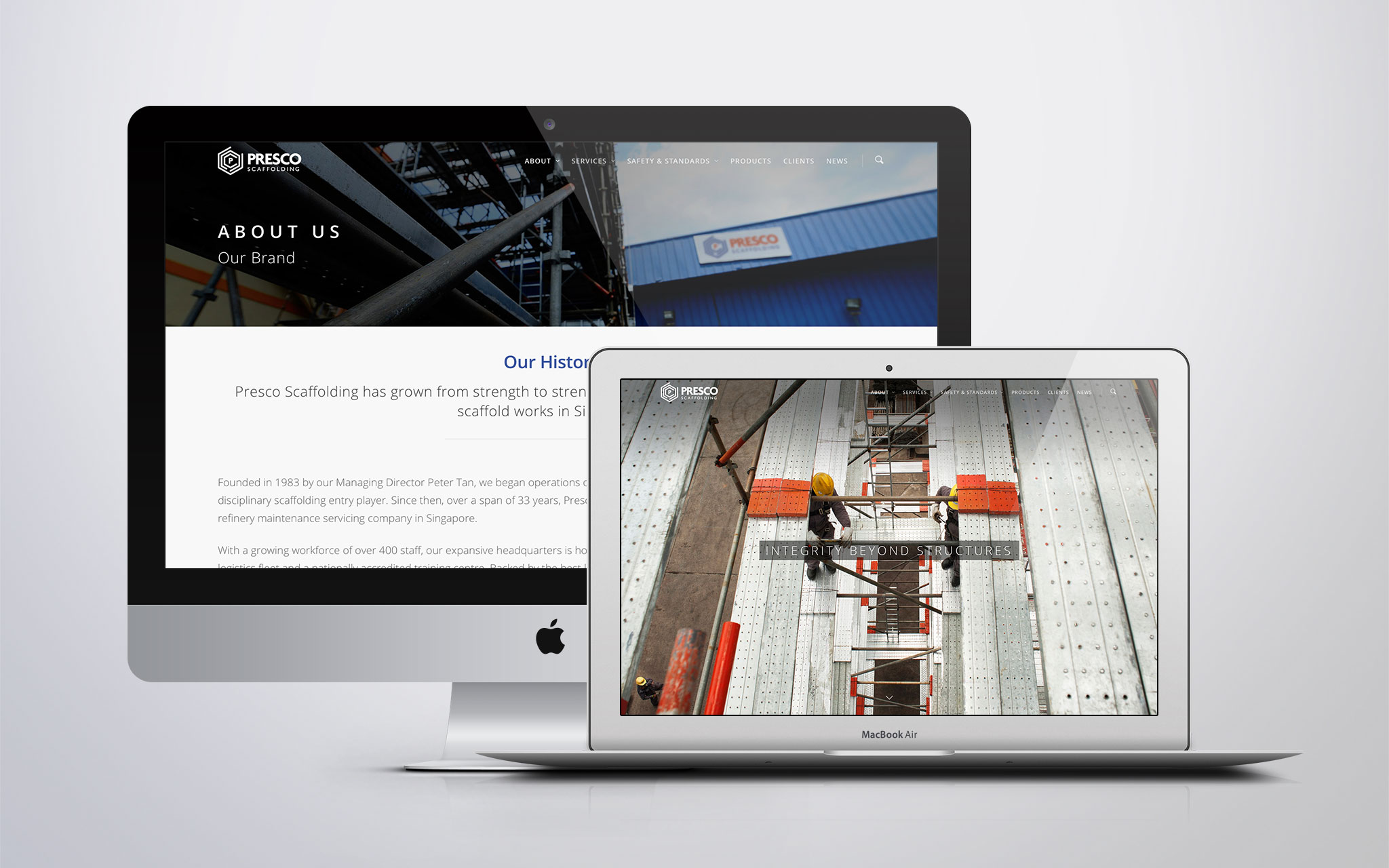 Kaye is an intuitive and experienced web designer with a strong creative vision. She has helped us build a website that is navigation friendly and meets all our business needs. She has enabled us develop a dynamic and functional web presence.
Beyond that, Kaye is also a consummate collaborator. She has gone above and beyond in her service and is responsive and prompt in integrating feedback.
I strongly recommend her to anyone looking to build a website or seeking web design solutions.
Tabitha T.
Business Development Director, Presco Scaffolding Pte. Ltd.